Luminous Solar Panel 370W / 24V Mono PERC
₹25,674.00
Save ₹1,326.00
Tax included
:  There are not enough products in stock
Mono PERC Cells type Panel.
Capacity - 370W, 24V
Voltage: Voltage at Max Power (Vmax) – 39.25V, Open Circuit Voltage (Voc) – 47.08V
Current: Current at Max Power (imax) – 9.43A, Short Circuit Current (isc) – 10.01A
25 years performance warranty.
Compliance to IEC standards
Best in Class conversion efficiency
Anti-reflective coating and back surface (BSF) for more light absorption
Advanced EVA (ethyl vinyl acetate) encapsulation to give better protection to modules
High strength light-weight aluminium frame design for high torsion resistance against winds and snow loads
PID resistance Technology (Potential-Induced Degradation) for safety against substantial power loss due to stray currents triggered by certain climate conditions
Features
Advanced EVA encapsulation to give better protection to modules
Best in Class conversion efficiency
Anti reflective coating for more light absorption
Optically, mechanically and electrically tested
High strength Aluminium frame design to offer high torsion resistance
Compliance to IEC standards"
Product Description
Luminous monocrystalline Cells are cut from a single crystal of silicon. They have smooth texture.
Excellent Low-light performance
Use of high quality glass and solar cell surface coating allow for excellent performance even in low-light conditions on cloudy days, mornings and evenings.
Advance EVA Encapsulation
EVA' (ethyl vinyl acetate) is used' encapsulate' material. They are inserted between the solar cells and the top surface and the rear surface for protection. Luminous Solar Panel comes with Multi layer encapsulation that provides better module protection.
Severe Weather Resilience
Luminous Solar Panel offers high torsion resistance against wind load and snow loads. These are waterproof and corrosion resistant.
Best in Class Efficiency
Best in class module conversion efficiency through advanced innovative cell technology. This ensures optimum solar power generation that provides value for money.
PID resistance Technology
PID stands for potential-induced degradation. Caused by' stray currents triggered by certain climate conditions; the phenomenon can cause substantial power loss but with PID Resistance Technology, Luminous Solar Panels displays no PID.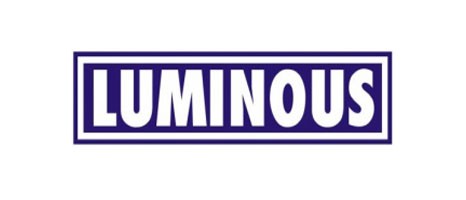 Data sheet
Brand

Luminous

Weight in Kgs (approx.)

22.50 Kgs

Maximum Power Voltage Vmp (V)

39.25 V

Model

370W, 24V

Wattage (Wp)

370 Wp

Panel Type

MonoCrystalline

Solar Panel Dimension (L*W*T) cm

197.6*99.1*3.5

Short Circuit Currrent, Isc (A)

10.01 A

Open Circuit Voltage, Voc (V)

47.08 V

Contents of Pack

1 N Solar Panel, 1 N Warranty Card

Maximum Power Current , Imp (A)

9.43 A
No customer reviews for the moment.
Relate products
Hand-picked arrivals from the best designer
IN-STOCK
Poly crystalline Cells type Panel Capacity - 165 W, 12V Voltage: Voltage at Max Power (Vmax) - 18.65V, Open Circuit Voltage (Voc) -...