Luminous 1700 Zelio + Battery 150 Ah - RC18000ST(2N)
₹26,355.00
Save ₹14,925.00
Tax included
:  Last items in stock
Home UPS 1500VA Zelio+ 1700

Sine Wave Inverter

Capacity 1500 VA, Rated Power 1260 W

24 Month Warranty

Supports two batteries

India's most intelligent Home UPS with 32 bit DSP Processor

Safe for sensitive appliances with Sine wave out-put

LED Display for status of Power back-up / battery charging time in Hours and Minute

MCB for protection from Input mains

Bypass switch for supplying output directly from grid in case of Home UPS fault

Battery 150 Ah - RC18000ST

Warranty : 18+18 Months*

Super charged performance

Tubular Plate design, Suitable for frequent power cut areas

Factory charged - Ready to use

UPS mode Available for Computer, WIFI, TV (will not restart)

Country Of Origin: India (Bharat)
Home UPS 1500VA Zelio+ 1700
Features
Pure Sine Wave Output
24 Months Warranty
32-bit processor
MCB Protection
Intuitive & easy to use interface
Product Description
An intelligent home UPS
Powered by a 32 bit DSP processor, Zelio has adaptive learning capability to optimally charge batteries and intelligently calculate backup and charging time
LCD Display
Smart display with unique indication that displays backup and charging time, along with Mains On, Eco/UPS Mode, system fault and battery water level.
ECO & UPS mode
In UPS Mode, output voltage is kept in range of 180V to 260V - ensuring safety of sensitive appliances such as computers. In Eco Mode, voltage range is extended thereby reducing battery usage.
Easy Bypass Switch
In case of any fault in UPS, Bypass switch can be used to bypass the UPS and allow mains to be available without any wiring changes.
Safety for your home
Zelio is armed with comprehensive protection features such as short-circuit, reverse polarity, battery over-charge and battery deep-discharge. Its pure sine wave output ensures safety and noiseless operation of connected appliances
Battery 150 Ah - RC18000ST
Features
Super charged performance
Tubular Plate design, Suitable for frequent power cut areas
High back-up performance
Excellent overcharge resistance
Minimum Maintenance
Factory charged - Ready to use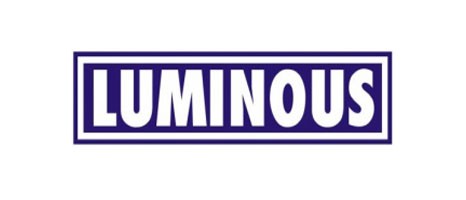 Data sheet
Brand

Luminous

Battery Model

RC18000ST

Battery Type

Short Tubular

Pro-rated Warranty

18 Months

VA Rating

1500 VA

UPS Technology

Sine Wave

Number of battery support

2N

UPS VOLT

24V

Output Power

1260 W

UPS Model

Zelio+ 1700

Battery Warranty

36* Months

UPS Warranty

24 Months

Contents of Pack

1 N Inverter, , 2 N Battery,
No customer reviews for the moment.