Luminous INVERLAST - IL 1830 FP (150 AH)
Backup Time: 3 Hours(400W)
150AH Flat Tubular
Supports All UPS
30M Warranty
Recommended for frequent power cut areas where duration of power cuts are short
Suitable to run heavy load for a comparatively short duration
Extra thick plates ensure long service life
Customised design - very low battery maintenance
Designed for Fast recharge - Ready for next discharge cycle
Sleek appearance in sealed plastic housing 

Country Of Origin: India (Bharat)
Best in class Luminous Inverlast series of flat plate batteries with robust design , excellent charging aceeptance, low water loss, enchanced life (Thickplate construction with special paste formulation) for the areas with frequent power cuts. The battery uses more plates, means more surface area giving more power. Factory-charged and ready for commissioning.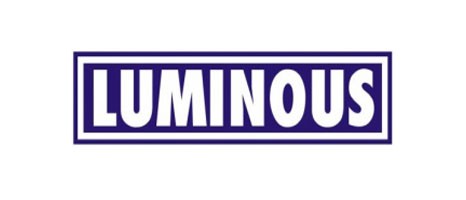 Data sheet
Battery Rating

150 AH

Battery Type

Short Tubular

Warranty

30 Months

Pro-rated Warranty

12 Months

Nominal Voltage

12 Volts

Application of Usage

Inverter, Offline UPS
No customer reviews for the moment.