Luminous ICON 1100 - 900VA/12V Sinewave Inverter
Brand: Luminous
Model: ICon 1100, 12Volts
VA Rating: 900VA
Output Power: 756 Watts
Type: Inverter,Home UPS
Warranty: 24 Months
Technology: Sinewave
Battery Module: External Battery Module
No's of Battery Required: 1 Battery System (12 VDC)
Battery Capacity: 110Ah - 250Ah
Net Weight (In Kgs.): 13

76.5X50.5X24.6 all in CM
Pure Sine Wave technology
Capacity - 900 VA, Rated Power - 756 W
Revolutionary design comprising of dedicated enclosure for battery
Hassel free battery water top
Completely safe for children
Fast Low voltage battery charging starts at 90V
Supports Tall Tubular Battery (150AH - 250AH)
24 Months Warranty on electronics"
An integrated inverter battery design with an elegant, dedicated battery enclosure providing modern outlook for your house.
Battery needs to be purchased externally. Icon supports all Tall Tubular batteries from 150Ah - 250 Ah
Next generation revolutionary inverter design for Hassel free battery water top
Simplified inverter indications with three large twin colour LED lights representing Normal (Green) and User attention (Red) conditions.
Fast Low voltage battery charging starts at 90V with full charging current.
No Open wires as battery is encapsulated in the inverter asking it completely safe for children
Pure Sine Wave output
Delivers pure sine wave output thereby ensuring safety of your appliances. Appliances run without noise and last longer.

Full charging current even at low voltage
Designed to provide full charging current(17A) even at 90V ideal for the indian low voltage conditions
ECO & UPS mode
In UPS Mode, output voltage is kept in range of 180V to 260V - ensuring safety of sensitive appliances such as computers. In Eco Mode, voltage range is extended thereby reducing battery usage.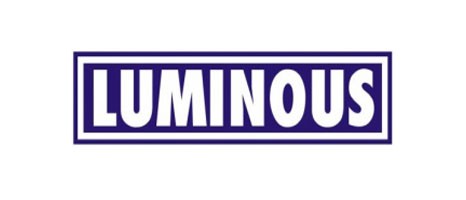 Data sheet
Brand

Luminous

UPS Model

ICon 1100

VA Rating

900 VA

Output Power

756W

UPS Warranty

24 Months

UPS Volt

12V

Weight in Kgs (approx.)

13

Number of battery support

single battery System (12 VDC)

Contents of Pack

1 No,s Inverter, 1No's Warranty Card

Country of Origin

Made in India

For Consumer Complaint

Luminous Power Technologies Private Limited 18001033039
No customer reviews for the moment.